After airing its premiere episode from Helsinki, Finland, CNN's entry into Facebook Watch exclusive content, "Anderson Cooper Full Circle" settled into its everyday home in New York City.
'Anderson Cooper Full Circle' takes a new view on traditional news graphics
Anchor Anderson Cooper started the show in a room off of one of CNN's open newsroom spaces in New York City as the camera followed him out into the open area.
This "walk and talk" handheld shot proves challenging in the vertical screen orientation — as the camera struggles to keep Cooper in view as he walks across the newsroom space.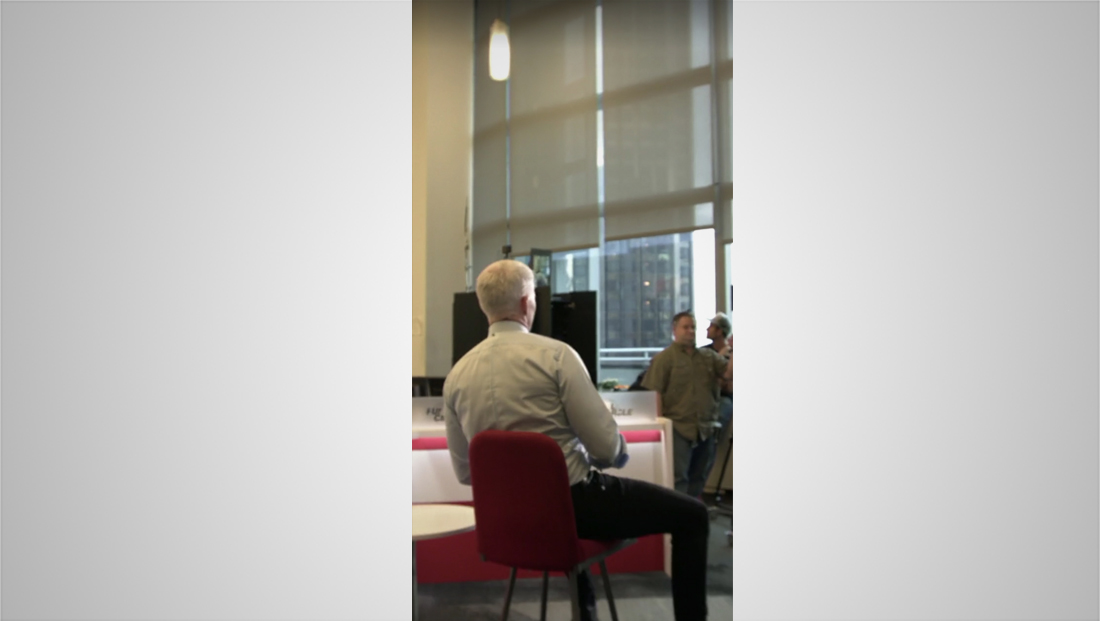 Here, CNN has erected a small set of sorts for the "Full Circle" — which consists of a high stool and table, a knee wall and frosted "sneeze guard" with a simplified version of the show logo on it. The set was lit by The Lighting Design Group.
The camera continues to follow Cooper but pulls out to show the reverse side of the set in a nod to the "full circle" name.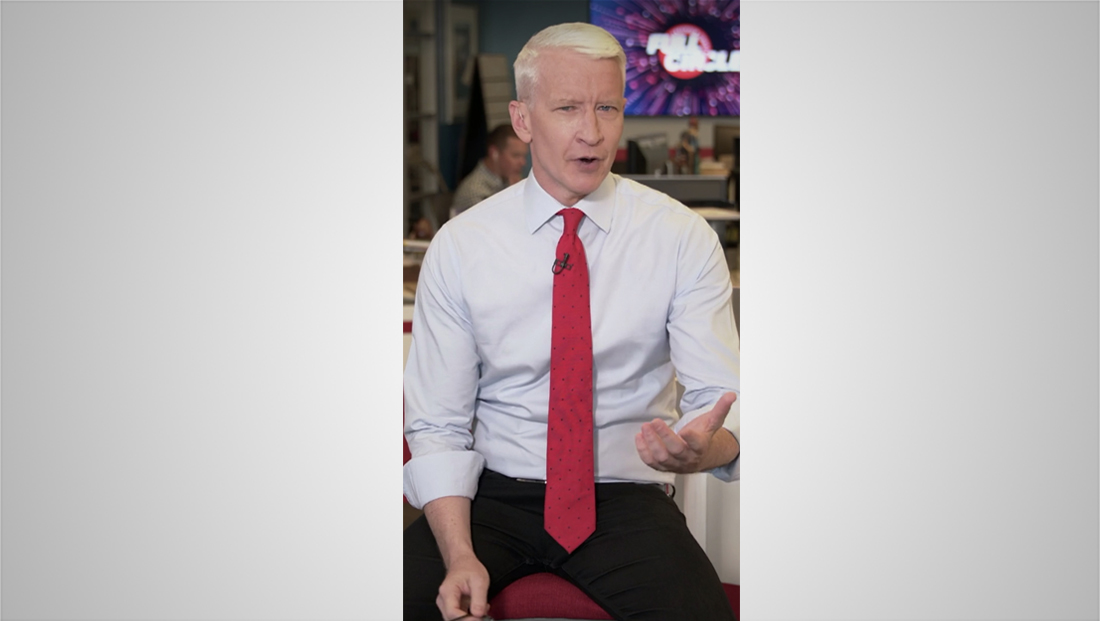 Behind Cooper a wall mounted video display is fed the "Full Circle" logo with radial design used in the open and is positioned in the upper right of the vertical camera viewport.
The vertical framing doesn't allow for much wiggle room here — at times the logo becomes obscured by Cooper's head or gets cut off completely on the right side of the screen.
Much of the one-shots on Cooper are even wide than when the show was in Helsinki — with the seated anchor's knees visible on screen.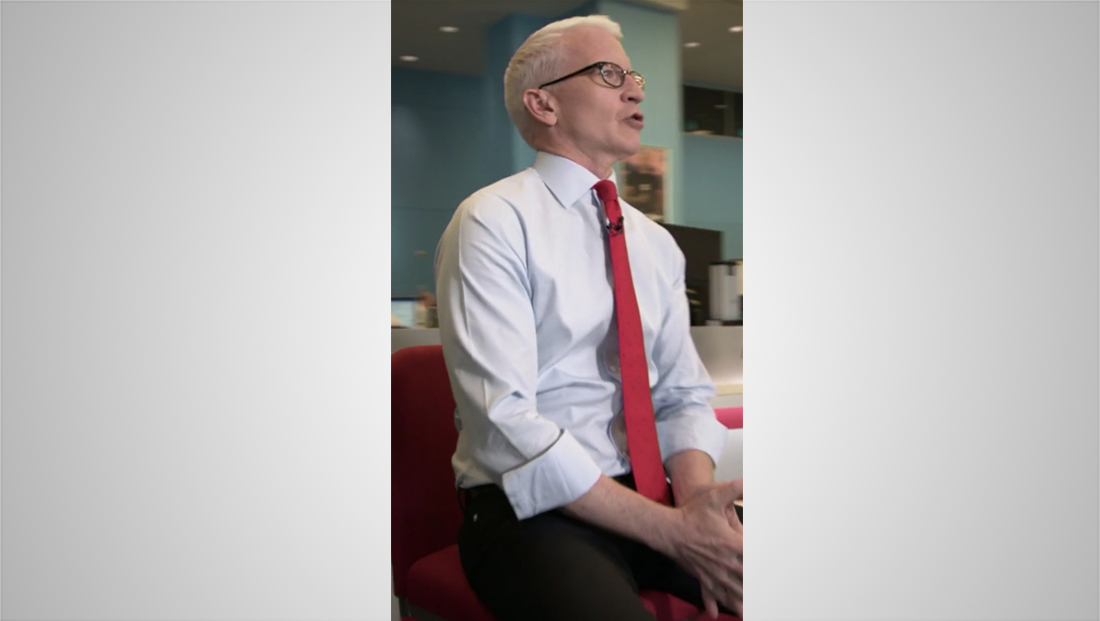 In another hint at the "full circle" name, the show also incorporates quick cuts to the handheld camera view, which makes a partial circle around Cooper, whose eyes are still locked on the main camera.
The remainder of the program follows the format and look from the debut episode.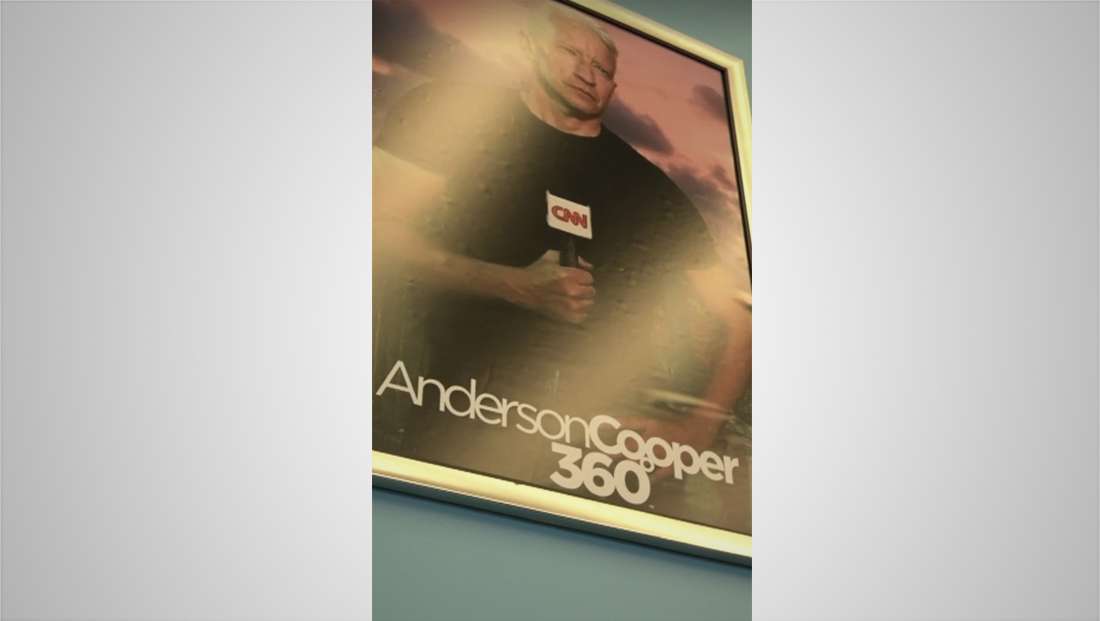 At the end of the stream, Cooper encourages viewers to tune into "Anderson Cooper 360" later as a camera pans across the newsroom and zooms in on a promotional poster for the show hanging on the wall — complete with bubbles in the poster paper and a harsh glare.